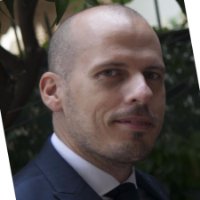 © Since 1995 in the digital world | ​VAT IT-09474110963 | ​Italian Press Association N:111​562
Privacy Policy

I help your company define the identikit of your customers and design  journeys to transform users into qualified leads by calibrating digital presence and targeting communication.
About Marcello Peluso
More than 20 years working in Customer Experience for international projects, and journalist since 2005.
With a strong customer focus and a problem-solving attitude, I'm a data-driven decision maker and I love combining technology, data analytics, creativity, communication, research, and content creation to help companies (including start-ups) face the future.
Digital Transformation
2016-Now
MyNoiLab srl
Milan (Italy) - Digital Innovation Advisor & Project Manager
2022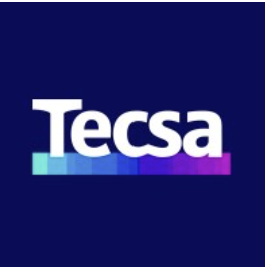 Tecsa Group Ltd
Riyadh (KSA) - Loyalty Programme Manager
2020-2022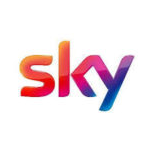 Sky Italia
Milan (Italy) - Digital Transformation & Big Data Senior Programme Manager
2016-Now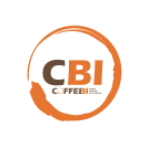 CoffeeBI | Coffee Business Intelligence
Milan (Italy) - Co-founder
2017-Now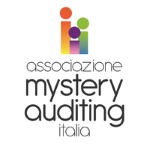 Associazione Mystery Audit Italia
Milan (Italy) - Member of Steering Commettee and head of Communication
2018-2019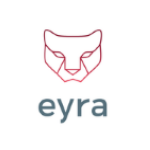 Eyra Artificial Intelligence Ltd
Chiasso (Switzerland) - Start-up Marketing Consultant
2014-2015
Toluna Ltd
London (UK) - Southern Europe Associate Director
2010-2014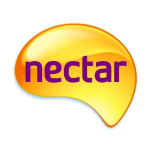 Nectar Italy
Milan (Italy) - CRM & Strategy Team Leader
2018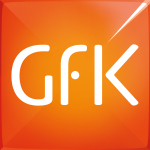 GFK Eurisko
Milan (Italy) - Senior Insight Analyst
2003-2008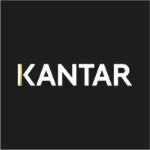 Kantar
Milan (Italy) - Consumer Insight Specialist
2001-2003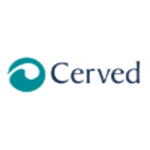 Databank - Cerved
Milan (Italy) - Marketing Analyst
Journalist
2021 - Now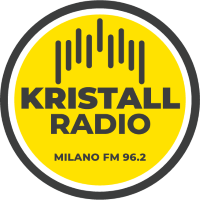 Kristall Radio Milano
Milan (Italy) - Journalist, Media relations coordinator, Radio host.
2020-2021

Radio BlaBla Net.
Milan (Italy) - Editorial Director and radio host.
2016-2020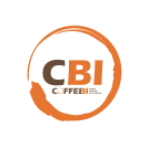 CoffeeBI Magazine
Milan (Italy) - Journalist and editorial staff coordinator
2011-2019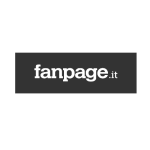 Fanpage.it
Milan (Italy) - Blogger at "Fanpage d'autore"
2006-2009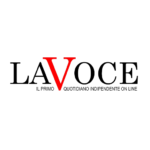 La Voce d'Italia
Milan (Italy) - Columnist and head of Radio Observatory
2005-2006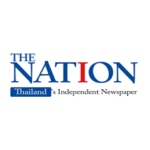 The Nation
Bangkok (THA) - Contributor from Europe for Nation Junior
2004-2005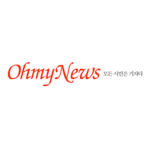 OhMy News International
Seoul (KOR) - Citizen Reporter from Italy
2018-2021

Radio Punto Zero
Naples (Italy) - Journalist, author and radio host
1998-2000
Calcio Campano eMagazine
Naples (Italy) - Co-founder and journalist
1997-1999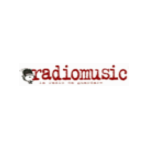 RadioMusic Magazine
Bologna (Italy) - Correspondent from Naples
1996-1997

Radio Antenna Uno
Naples (Italy) - Radio host
1995-1996
Zeta FM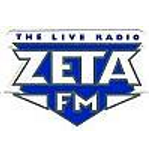 1994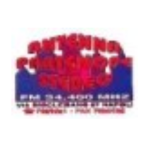 Radio Antenna Partenope
Naples (Italy) - Radio host
My Customer Experience Approach
I believe that every client is different from others and their experience is the key driver of success in their decision process.
Users, Customers, Clients, Buyers, Prospects or whatever you want to call them, when you sell physical products or digital outcomes or provide services, your users' experience begins in the first contacts with your company, continues during the purchase process,  and go through delivery (whatever is provided by you or other companies), and it continues with your communication and post-sales capacity to build loyalty.
Grouping users into homogenous categories and tailoring their paths to profiles improves their good experience and the chance of purchase to a new customer by up 20% and to an existing customer by up to 70%.
Some analyses and KPIs to measure your product or service experience
Firmographics/Demographics/Psychographics
Behaviour and attitude analysis (Customer Effort Score –  CES, Purchase/Usage propension, A/B tests)
Retention metrics (Customer Satisfaction – CSAT, Customer Churn, Net Promoter Score, Customer Retention Rate, Average Order Value, Customer Lifetime Value, Churn rate)
Engagement Metrics (Unique Visitors, New vs Returning, Visitors, Pageviews,
Time on Page, Pages per Session, Conversion Rate, bounce rate etc.)
Adoption Metrics (Active Users, Product Access,
Average Time Spent with Product, Feature Adoption Rate)
Real monitoring metrics (User Satisfaction Score/Apdex, HTTP Requests)
Usability tests (Task Success Rate, Time-on-Task, Use of Search vs. Navigation, User Error Rate, Task Level Satisfaction, Test Level Satisfaction)
Podcasts & Videos
Mystery Walker, il viandante misterioso
Books
Che verso hanno le tazzine da caffè?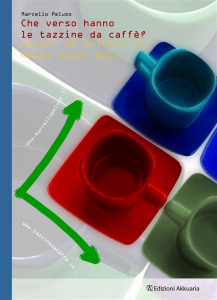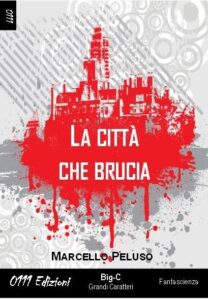 Rac-Corti, mini storie per chi va di fretta (A.A.V.V.)
LAB Giulio Perrone Editore, 2008