Tony is a barman at V.Beach in Na'ama Bay. He says, "Hallo, my friends" to all the people he meets on the beach before asking if they want a drink. He smiles speaking bad Italian and talking about his Russian girlfriend. His Western name doesn't disguise his Egyptian physiognomy and he speaks three or four languages, none of them very well, but enough to communicate.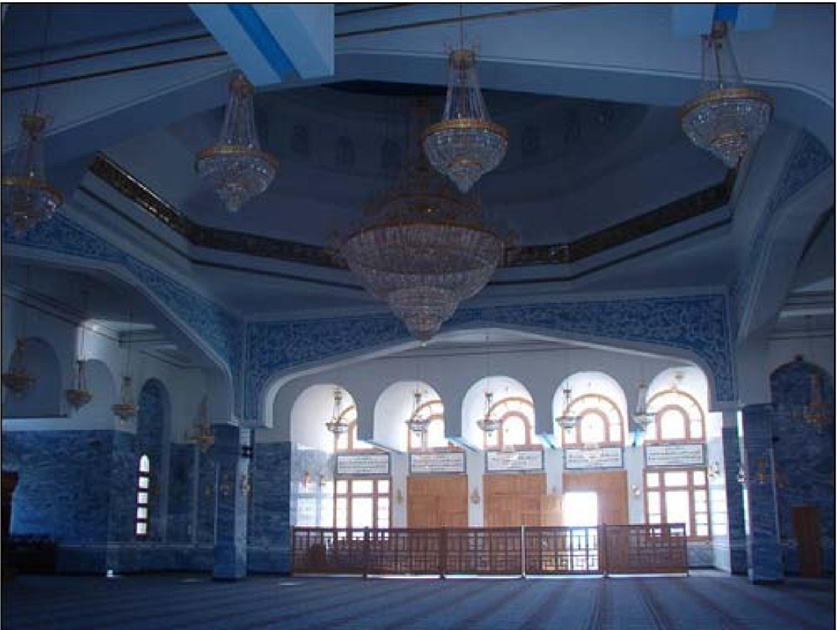 My hotel is in Sharm el-Sheikh, one of the most accessible and developed tourist resort communities on the Sinai peninsula — a place where sun, sea and sand are everywhere, where the long chain of mountains, with their different colors, run parallel to the coastline,
separated from the sea by only a plain.
But Na'ama Bay, located just north of the city, is a commercial and tourist center, having developed into a resort town on its own. Most hotels have their own private beaches with comfortable amenities such as chairs, shade and even bars.
We are far from the Egypt of pyramids and museums. Sharm el-Sheikh is a hot paradise on the Red Sea coast, not far from Israel, which is on the other side of the gulf, as are Jordan and Saudi Arabia.
Tony smiles and informs us that we are in a very multicultural area and we can find tourists from all parts of the world. It's true: On the beach we hear many languages spoken, above all, Russian and Italian.
"The Red Sea, 1,930 kilometers-long, is bordered by Egypt, Jordan, Israel, Saudi Arabia, Sudan, Ethiopia, Yemen and Djibouti," Tony tells us. "But be quite! The climate is equatorial with temperatures between 35 centigrade and 41. So, it's very hot!"
On the beach it's easy to find both Western women going topless near Middle Easterners wearing burka, the typical women's clothing covering the entire body and face. The beach is an exquisite gift of nature. I put on a mask and go for a swim. The sea, with its clear blue waters, offers colorful coral and rare marine life.
All these elements create the rare blend of a magnificent winter and summer climate and an enchanting natural beauty that charms the visitor into believing he is on a legendary tour of paradise on earth. Under the sea I can see many colored fishes and sea creatures. I just feel a part of them, a part of nature, a part of the colors.
Tony advises me on the best discos and where I can go at night to drink and smoke a sheesha, a typical Arabic pipe. Sheesha are sold everywhere, above all in Old Sharm, the ancient part of the city, a big market far from the touristy part where foreigners do business and buy low-cost souvenirs.
I decide to go and visit the town. "Goodbye Tony," I say. "Hallo, my friend," he answers as usual, in his bad English.
In just a few days, three bombs will kill more then 70 people near the bazaar in Sharm el-Sheikh and in nearby Na'ama Bay at a tourist market, the Ghazala Gardens Hotel and the Moevenpick Hotel.
It was the second big bomb attack in less than a year for Egypt. In October in northeastern Sinai, in fact, attackers struck the Taba Hilton and camping areas around Ras al Sultan and Tarabeen in a string of bomb explosions that killed 34 people.
Goodbye my friend, I will come back to Sharm and you will say, "Welcome back," as you used to say to everyone. I will continue to travel. They will not stop this multicultural world.
Published on "Ohmynews International" (23.07.2005)