To be or not to be digital, that is the question. After surviving the long 4Ps period (Product, Price, Place, Promotion) and arriving in the internet era that boosted us into the 4Cs period (Customer/Consumer value, Cost, Convenience, and Communication), it's time to combine online and offline interactions between companies and customers.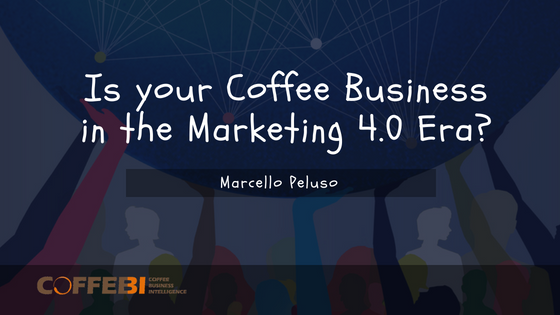 If you bought some Facebook advertising for your coffee shop and you are now disappointed, or you spent a fortune to be at the top of the first Google page but your business is going wrong, the bad news is that digital is not enough.
I know, for years we have been invited to become ever more digital because,"this is the digital economy, baby", but this digital interaction alone is not sufficient.
Some analysts suggest that in an increasingly online world, offline touch represents a strong differentiation. That's right, but it's probably not the real issue.
Let's try to reformulate that sentence: In a world increasingly made of products that are commodities, service is a strong differentiation.
Some questions to ask ourselves may be: do my customers really perceive the difference between my products and my competitors' ones? And what about my activity and that of my competitors?
"Quality" is absolutely the right answer, but this factor impacts between 10% to 30% of your product value in a commodity world, the rest is made from service.
Back to basics. In 1.0 marketing, marketers were (or are!) concerned about the selling of their products; in 2.0 marketing, the priority is "customer need"; in 3.0 marketing more value was placed on triggering the human spirit.
Nowadays, the economy of "sharing", the "now economy", omnichannel integration, relationship marketing, and social CRM are pushing us to a convergence between digital and traditional marketing.
The more we become social, the more customers want something that has been created specifically for them.
In this transition era a new marketing approach is required, which must adapt to the different paths taken by consumers in the digital economy, customers should also be accompanied at every stage of their journey.
Philip Kotler, father of marketing, points out how important it is to think of the customer journey with a new 5As approach: Aware, Appeal, Ask, Act, and Advocate.
Aware: Where have your clients been exposed to your brand name? And where or whom have they heard from?
Appeal: Where have your clients seen or heard about your products? This step is important to develop a short-term memory for your clients.
Ask: What are the touchpoints (online and offline) you set for people questions?
Act: This doesn't mean just purchase. It means, above all, customer experience. And experience means service, service, service. Here you can find 70-90% of your value (remember? 10%-30% is made of quality of products).
Advocate is retention, repeat visits, and making customers love your products and services. What is a good strategy to build more brand ambassadors?
Published on CoffeeBI.com (18.06.2018)